AULOC your car rental agency in Martinique
Find our Agency at Lamentin Airport - Martinique
Auloc is a major provider of short-term vehicles in Martinique. We are settled at the Aimé Césaire Lamentin International Airport in Martinique and have been operating for more than 15 years. AULOC Sarl is a car rental company with agencies based in the municipality of Lamentin and Aimé Césaire airport in Martinique.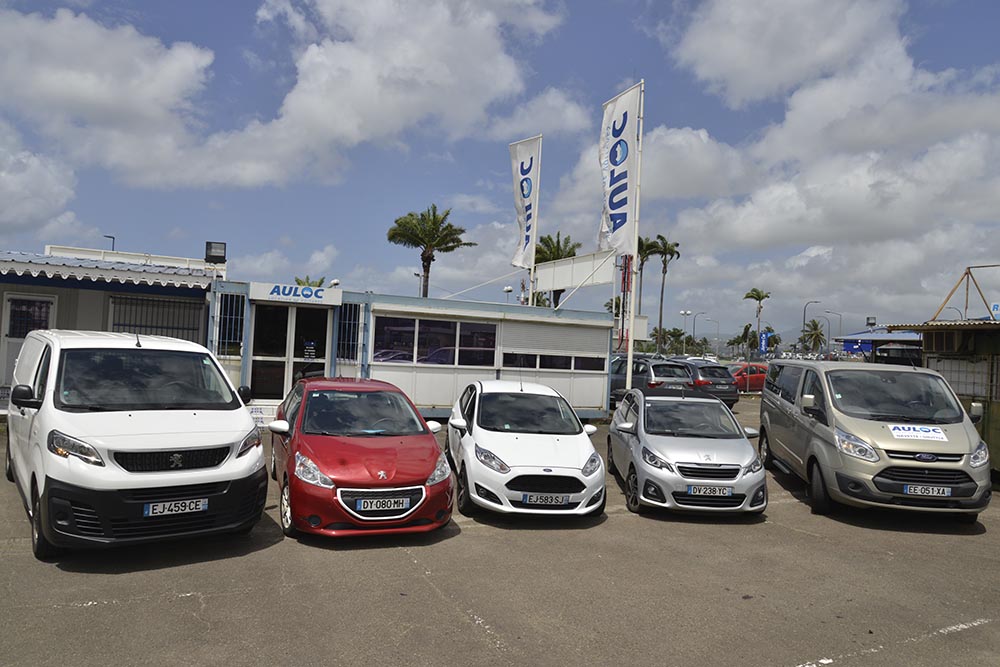 Only independent rental of all Martinique
Auloc is the only independent and franchised car rental company of all Martinique car rental agencies installed at the airport. This is how we can benefit our customers from the lowest prices on the market.
In addition to the car rental counter at Martinique International Airport, Auloc has rental stations at car dealerships in Martinique. These car rental agencies offer quality relay vehicles to customers Martinique and metropolitan.


Customer service is our priority
The welcome, the speed of availability of the vehicles and the quality of our cars (- 2 years) make our reputation of first-rate as a rental car in Martinique.

Our car rental company in Martinique has kept a human dimension and the customer is the center of all our attentions. A good tourist stay in Martinique starts with renting a car at Auloc. In the event of a repair in the Blue Automobile and Center Auto concessions, an AULOC counter will serve you locally as a relay for a replacement vehicle.

Our duty is to satisfy the customer as soon as he arrives on the flower island. Auloc economic renter has made this signature "serve you, our pleasure".

Learn more about our cheap car rental service in Martinique.